Help
Here we have gathered important information and explanations pages
Map
Here are all of Sweden's municipalities and codes as well as the QSO:s. The code is obtained by hovering over the current location on the map. Clicking on the map has two functions:
1, QSOs are listed under "QSO list".
2, The municipality name in the popup becomes clickable and a map (OpenStreetMap) opens in a new window when clicked.
On the map, all confirmed municipalities are marked in blue. Keep in mind that updating the map takes up to an hour!
Last active (Senast aktiva)
Displays last day's activity in the log in terms of activated areas.
Five colors indicate timeliness.
GREEN - Area exists in log.
RED - QSO less than 5 minutes.
BLUE - QSO from 5 - 15 minutes.
BLACK - QSO older than 15 minutes.
GREY - QSO older than ca. 12 hours.
Click on area-ID to show the name.
It is important that home operator logs directly and to online time for the information to be useful to others! Synchronize clock against a time server. If the time error is too large the Last active will not be updated. Chime selectable on / off, with or without repetition under "My data" in the "Logbook".
Last active automatically updated and ping when a new area added to the list.
Spotting
You may spot yourself if CQing without any response. This is done in the log book by entering the following: QSOCall "SPOT", OmrS "Your area", Anteckning "QRG". That is, SPOT, Area number and Frequency by four digits.
Rules
- No unnecessary spotting.
- Station have to stay on the spotted QRG at least 5 minutes.
Diploma
Diploma management is automatic and is marked with a link in the log book next to the current score.
After the diploma has been created, it can be downloaded and printed via the Diploma.
Previous years diplomas can be generated in logbook history. Note this is noly valid for one year backwards in time.

The blog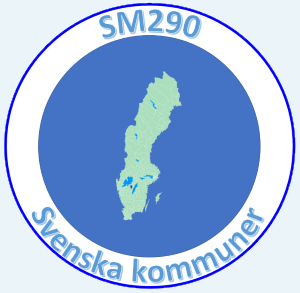 Posting in blog should be related to the activity Swedish Flora Fauna.
Think about what you write. Posts that may be considered objectionable or offensive may be deleted, the same applies to images. Note that all posts without images automatically will be deleted after 7 days.
Own posts can always be edited. Have a post received comments it can no longer be removed. To delete a post you must first delete all images.
Think of the image rotation. There is a feature Auto rotation of images that reads the image's EXIF data and rotates the image right. The blog is updated automatically every 10 minutes.
Results
Here are all the results broken down by total points, activated and worked areas. Paying competitors are displayed with blue text. In addition, you will find all the rival teams and your personal statistics.
To see rival teams' statistics, click the signal below run worked (Körda onråden). You can also easily email a person by clicking the signal in the points listing (Poängtävlingen) if you're logged in.
History is available for the previous years. To get the total history over the years, select year "0".
Log book
When logging, data to the other station are crosschecked. To get a confirmed QSO time must be within +/- 45 min, area-ID must match.
Cross Checking is also done against the received field. In this way, one can easily see if an area has already been run. If so it will be highlighted green. Note, the control of the broadcast area will not occur. Event Viewer can be sorted by unconfirmed QSOs by checking the box at the bottom of the log. It is also possible to search any call in any logbook. Last years QSO:s will be archived 31/12. No data will be changed in the archive!
It is possible to upload and export an ADIF file using the following standard. When exporting the entire log is always exported. The log file can be edited with ADIF2XLS.
Offline Logging: Logging can be done with SMFFSKLog43 Please note, we provide no support whatsoever to the program which you can download here.
SMFFSKLog Ver-4.3